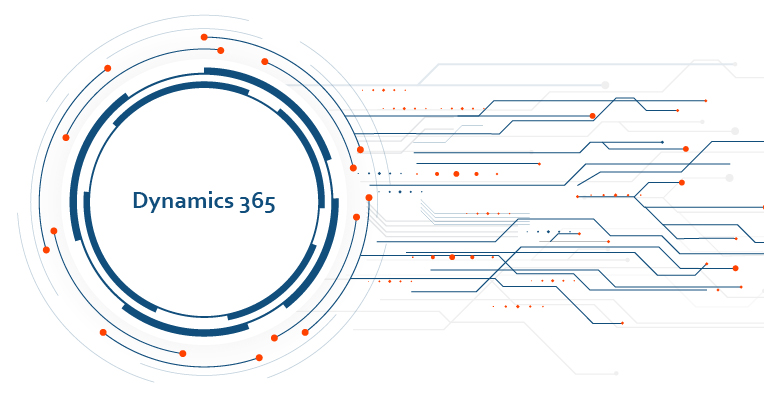 Your ERP Solutions to seamlessly automate your business and connect all your processes
Microsoft Dynamics 365 Business Central (formerly NAV)
With expert assistance from Cloud It Service, we'll make your journey to the cloud hassle-free!
Get in touch with us to help you with the implementation of Dynamics NAV or Dynamics Business Central NAV, it is an easily adaptable enterprise resource planning (ERP) solution which helps small and medium-sized businesses to automate and connect their sales, purchasing, operations, accounting, and stock management.
It covers all your business processes from finance and purchasing to warehouse management and general reporting. Plus, it's super flexible and can be customized to fit your business no matter what your industry.
There's never been a better time to upgrade! By upgrading to Dynamics Business Central, you not only have a platform that doesn't require large, time-consuming, you also have a system that's safe, secure and fit-for-purpose!
Benefits of Dynamics Business Central NAV:
Safe and secure in the cloud and web based: Microsoft has all the resources to make Business Central available in a safe and reliable manner as a cloud and web based solution. While maintaining the flexibility that Microsoft partners need to adjust and expand Business Central so that it matches with a specific industry.
New functionalities: Microsoft continues to invest in the quality of the software by responding to trends and by using new technologies.
Maximum benefit from office 365 and other applications: With Business Central, Microsoft has succeeded in allowing ERP to work extremely closely with other applications for maximum benefit.
Faster implementations: Without too much customizations, companies can use the system in combination with other solutions according their own requirements and wishes and thereby achieve their goals.
Better support and easier to upgrade: Functional changes are clearly defined and separated, making the usage of the software clearer and making support easier. When upgrading to a new version, it is no longer necessary to extensively analyze which changes and modifications have taken place over time and how these should be incorporated in the new release.
Microsoft Dynamics 365 for Finance and Operations (formerly AX)
Microsoft Dynamics 365 for Finance and Operations (formerly known as Microsoft Dynamics AX) is the latest, cloud-based version of this platform. Compared with the previous versions of MS Dynamics AX, it has extended functionality, AI-based predictive options, and enhanced role-based UI. The main difference besides functionality is deep integration in Microsoft Cloud infrastructure and a new approach to upgrades.
Benefits of Dynamics Finance Operation
Cost Reduction Due to Advanced Automation: You save more than you invest. It helps you to identify and clean up the redundant resources. It results in minimizing running costs and human resources optimization.
Better Associated Software Integration: It is simpler to integrate and customize different modules and components of your business and productivity software, such as CRM, BI, different IoT applications, productivity tools, etc.
Openness to Every Possible Platform: The latest version of Microsoft Dynamics is optimized for multiple devices, platforms, and mobile apps.
Gradual Enhancement in the Course of Exploitation: Microsoft Dynamics 365 for Finance and Operations allows for periodic updates (every three months for the platform, and every six months for the application). You always use the latest technology without the need for continuous significant implementations.
Built-in Analytics: MS Dynamics 365 for Finance and Operation has a standard built-in analytics tool powered by Microsoft Power BI. This makes analyses and reports deeper and easier-to-produce and provides real-time visibility at any moment.
Cutting-edge AI Predictive Capabilities: The algorithm transforms simple descriptive statistics you used before into a powerful tool for anticipating the most auspicious opportunities. You get answers proactively and benefit from revealing hidden trends.
Strengthened Data Privacy: Microsoft Dynamics 365 for Finance and Operations has built-in disaster recovery and 24-hour technical support.
New Manufacturing and Retail Functionality: This includes Cloud POS, omnichannel management, merchandising and catalog management options, rebates, royalties and trade allowance management, multi-site warehouse management, direct and indirect procurement, eProcurement, and vendor self-service portal.
Smooth Renewed User Interface: The new intuitive user interface is clear and user-friendly. With the personalized activity-based workspace, users can manage processes and assets in real-time.